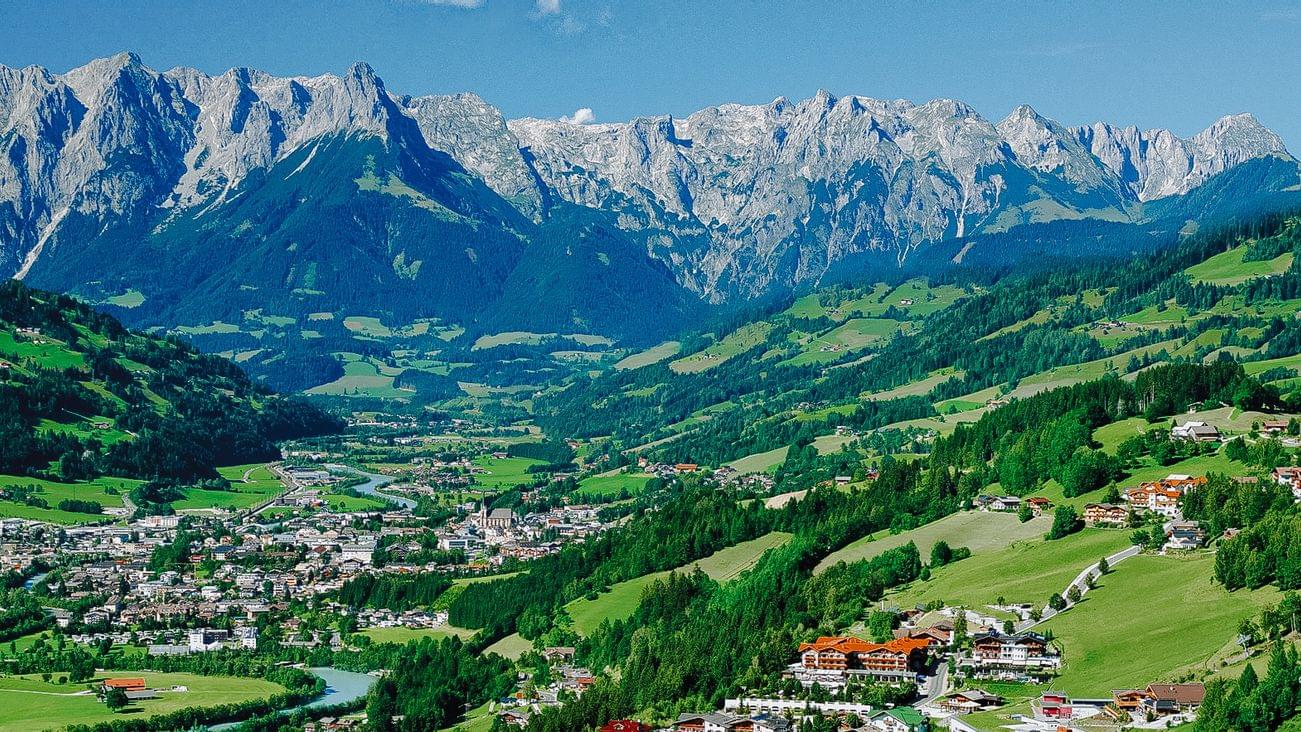 Whether summer holidays or winter holidays: in St. Johann im Pongau you can spend your dream holiday in Salzburger Land at any time of the year.
St. Johann, a holiday resort like something out of a storybook: the mighty "Pongau Cathedral" towering over the Salzach Valley greets you from afar. The towers rise into the blue sky, and the mountains of the Radstädter Tauern surround the sun-drenched holiday resort of St. Johann. Right in the middle: Your home on holiday in Salzburger Land, the Hotel Brückenwirt. Discover the diverse range of events!
Learn lots of interesting facts about the history of the ancient settlement area on the banks of the Salzach. St. Johann is the ideal starting point for day trips to the numerous excursion destinations in Salzburger Land: natural monuments, castles and palaces and the city of Salzburg with its attractions, only 58 kilometres away, mean that you will never be bored on holiday in St. Johann im Pongau.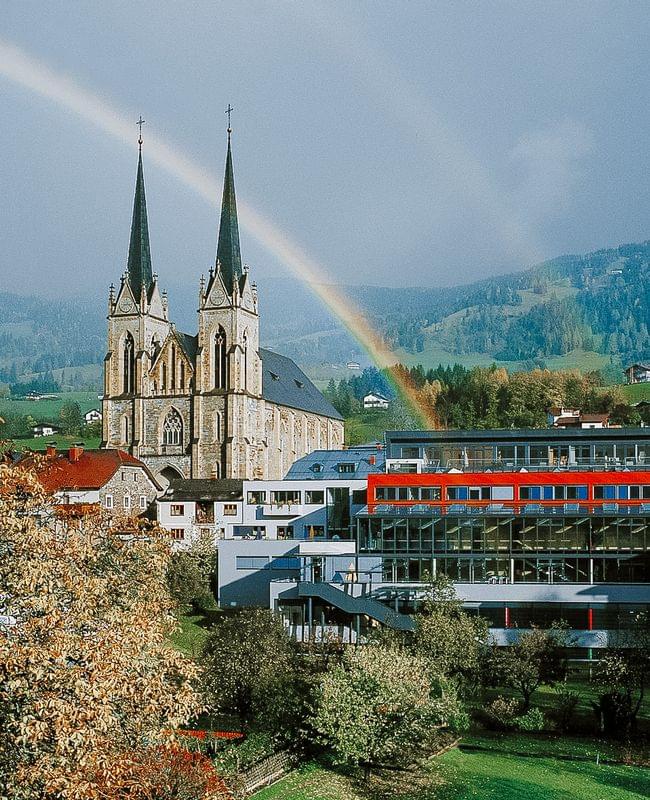 Winter & Summer
in St. Johann im Pongau
The huge ski area "Ski amadé" has long been known far beyond Austria's borders as an outstanding winter sports region. Start your winter holiday full of sporting experiences in the alpine village of St. Johann: Skiing, tobogganing, winter hiking, snowboarding and more - in the Ski amadé no wish remains unfulfilled.

In summer holiday conquer the hiking paradise Pongau on foot. Numerous hiking trails, Nordic walking trails and running tracks, cycling paths and bike trails criss-cross the Salzach valley and the mountains around your holiday resort of St. Johann.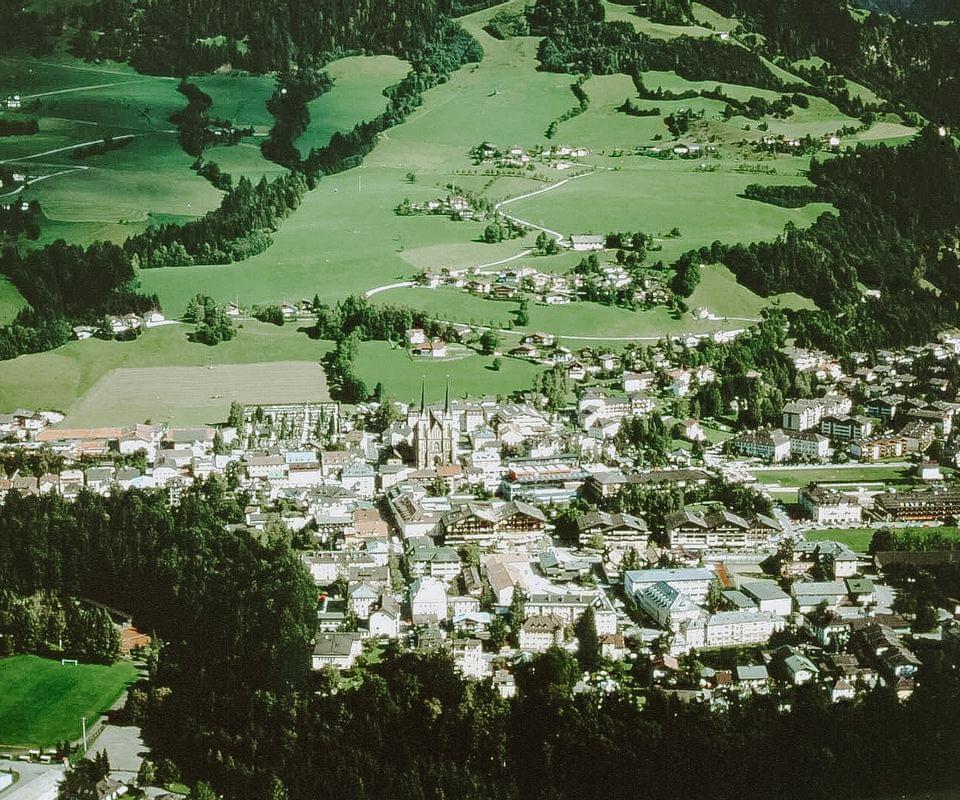 History
of St. Johann im Pongau
A look at the eventful history of St. Johann im Pongau is worthwhile: today's municipality has an interesting past.
Ascent from St. Johann to the winter sports resort
Ascent from St. Johann to the winter sports resort
After war and destruction, St. Johann was completely rebuilt in the 1950s. The following decades are characterized by an economic boom, which is mainly due to the emergence of winter sports tourism. With the "Alpendorf" district, a modern infrastructure was finally created in St. Johann.
This fully meets the requirements of modern winter sports. Today, the municipality of St. Johann is a popular holiday resort in the middle of the prosperous tourist region of Salzburger Land, both in summer and in winter. More than 10,000 inhabitants shape the cultural and economic life of this center of the Salzburg mountain district.
Celts - Romans - migration of peoples: early history of St. Johann
Parish Church of St. Johann: the "Pongau Cathedral"
Einkaufen in St. Johann im Pongau
Einkaufsspaß in familiengeführten Geschäften
Die Kleinstadt St. Johann bietet mit seinen zahlreichen Einkaufsmöglichkeiten ein attraktives Angebot für Einheimische und Gäste. Sie sind auf der Suche nach einem traditionellem Dirndl oder eine Sportausrüstung? Dann probieren Sie doch mal eine Shoppingtour durch unsere City. Direkt in der Nachbarschaft des brückenWIRT finden Sie familien-geführte Shops. Wenn Sie speziell nach Trachten und moderner Bekleidung suchen empfehlen wir das Modehaus Nagl.
Für ein Einkaufserlebnis im Bereich Sportbekleidung und Sportgeräte ist unser Tipp das Geschäft Sport Wielandner (nur eine Gehminute vom brückenWIRT).
Regionale Mitbringsel (wie Schnaps, Käse, Speck, Gemüse oder auch Fair Trade Produkte) finden Sie im Pongauer Bauernladen St. Johann.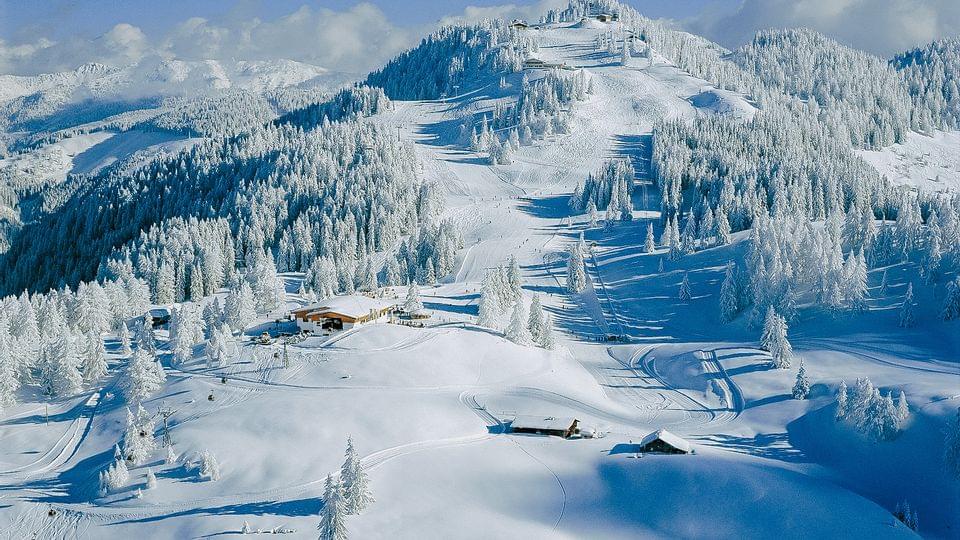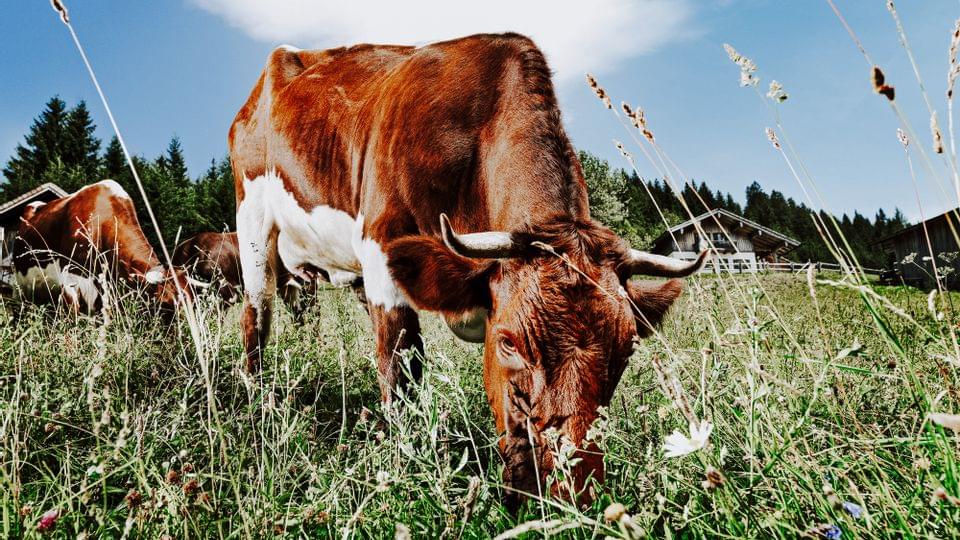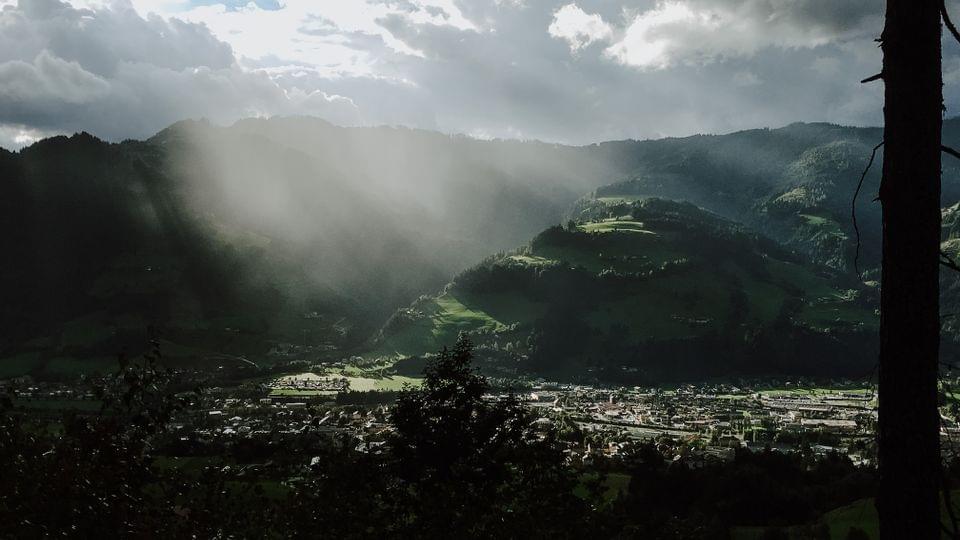 Events & Events
in Salzburg and surroundings
Culture, sports and leisure programme for your holiday in Salzburg province
Your Hotel Brückenwirt is located in the cultural and economic centre of Salzburger Land. Numerous cultural and sporting events provide variety. Exhibitions, concerts, lectures and much more: experience numerous events in St. Johann during your holiday. The staff at the Hotel Brückenwirt will be happy to help you with ticket reservations.
Events in the Pongau & in the Salzburger Land
Salzburger Gebirgsgaue are strongly structured by mountains and valleys. This has allowed local cultural characteristics to develop and be preserved. Discover the cultural diversity and lively traditions of the SalzburgerLand during your holiday: Alpine festivals, church days, original folk music and rustic specialities. But modern art and culture are also very important in Salzburger Land.
Events in St. Johann im Pongau
The Culture: Platform St. Johann offers a wide range of events. A colourful mix of visual arts, film, theatre and much more is offered for children and adults. Please inform yourself in detail about the events in St. Johann.
Events in Salzburg: City of culture and festivals on the Salzach
Only 58 kilometres separate you from the cultural and festival city of Salzburg during your holiday in St. Johann. Museums, galleries, theatre, music, cabaret and much more: the city is a treasure trove for guests interested in culture
Farmers' Autumn and around St. Johann
Farmers' Autumn in Salzburger Land and around St. Johann means lots of festivities from the end of August to the beginning of November. It is all about living customs, tradition and lots of fun.
Welche Erlebnisse bietet St. Johann im Pongau?
Wohin am Abend in St. Johann im Pongau?
Wo gibt es typische Mitbringsel aus St. Johann im Pongau?
Welche Sehenswürdigkeiten sind in St. Johann?
Welche kulturellen Veranstaltungen gibt es in St. Johann?