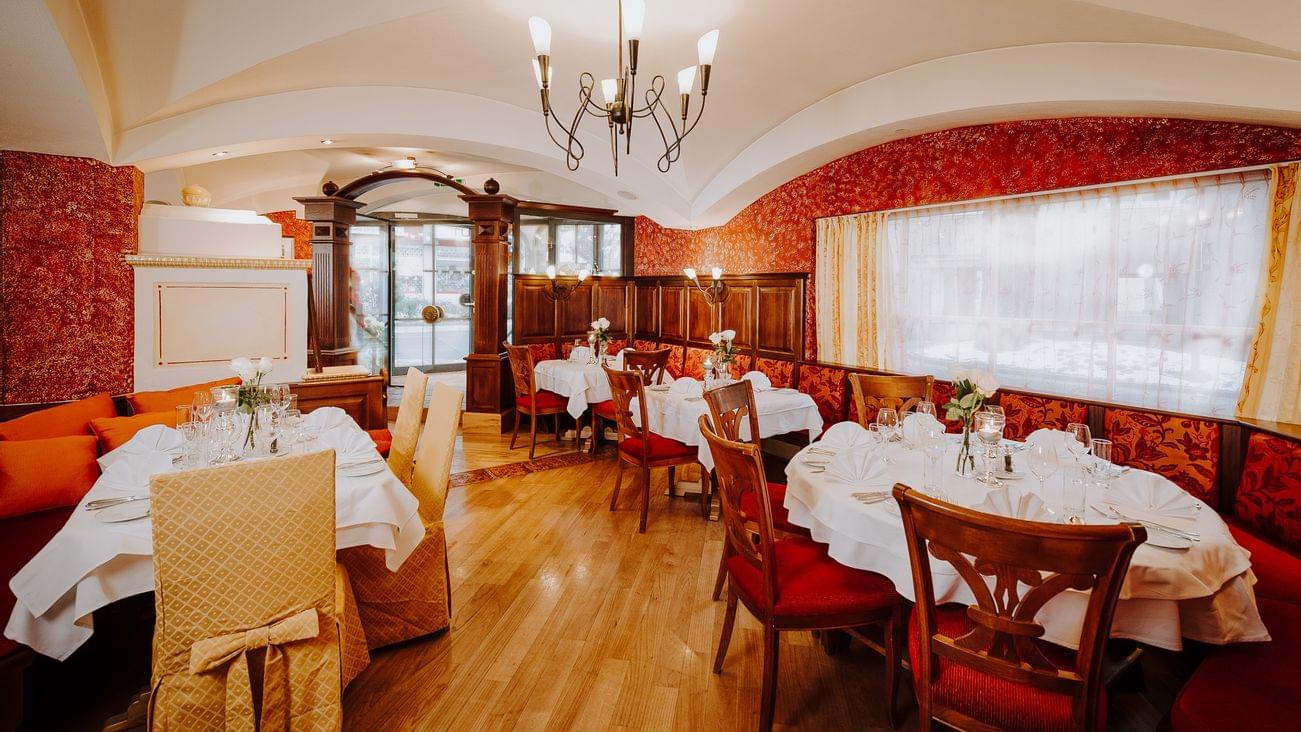 A reason to celebrate is quickly found. Whether it's a family celebration, a get-together with friends or simply an after work drink. The brückenWIRT hotel in St. Johann is the ideal place for your celebration!
You are planning the baptism of your youngest addition to the family? You want to surprise your parents with a silver wedding anniversary celebration? Grandpa is turning 80 and would like to gather all his children and grandchildren around him? At the Hotel Brückenwirt you have found the perfect place to celebrate together with the whole family. Various rooms, from the restaurant to the guest garden, offer your family enough space. Discuss the entire organisation with the experienced team at the Brückenwirt: whether flower arrangements, childcare or fireworks, the Brückenwirt team will fulfil many wishes.
Always a lot to do, little time? Take the time to celebrate extensively together with your friends. Former classmates, friends you haven't seen for a long time - surprise your friends with a dinner together at the Hotel Brückenwirt. The matching supporting programme leaves nothing to be desired: Excursion to the impressive Liechtensteinklamm gorge, visit to Hohenwerfen Castle, horse-drawn sleigh ride and much more. Ask the specialists at the 4-star hotel Brückenwirt!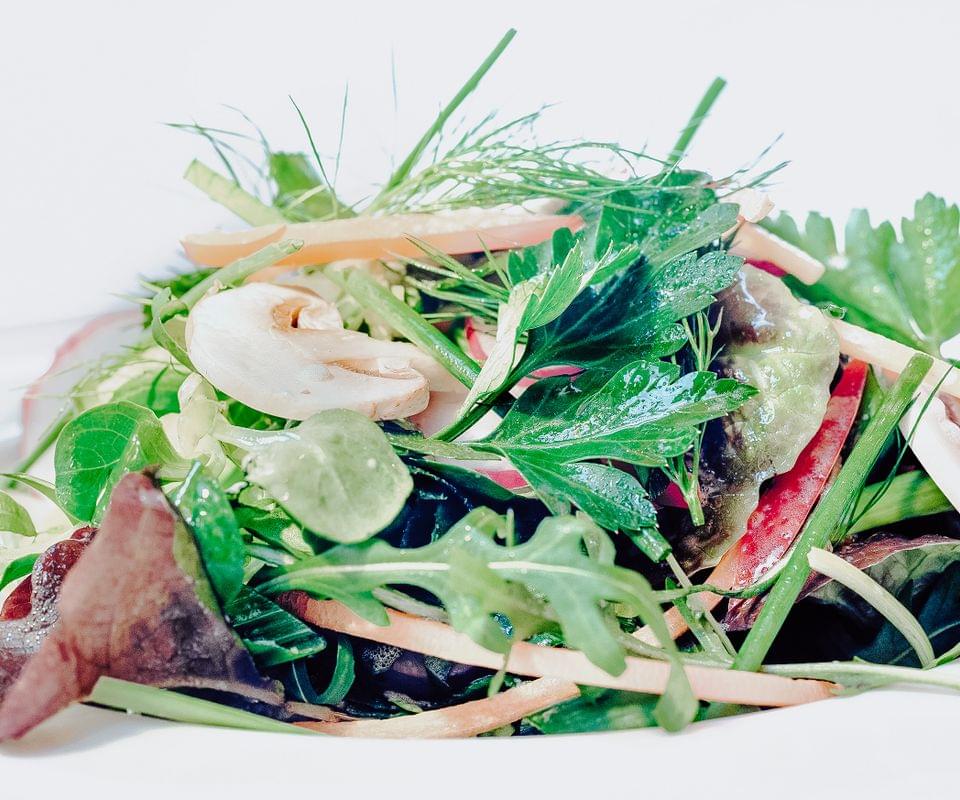 A la carte menu
at the Hotel Brückenwirt
The a la carte menu is adapted according to season and time of year. We place particularly high value on regional dishes and products.
We are also happy to advise you on our gluten-free, lactose-free or vegetarian dishes. All dishes are marked on our menu for allergens.
Lunch table in St. Johann
Favourable lunch menus
From Monday to Friday we serve a 3-course menu at lunch time. The menu includes a soup, a main course and a dessert. This is individually composed and prepared every day.
What's on the menu today?
Call us from 11:30 to find out about today's lunch menu.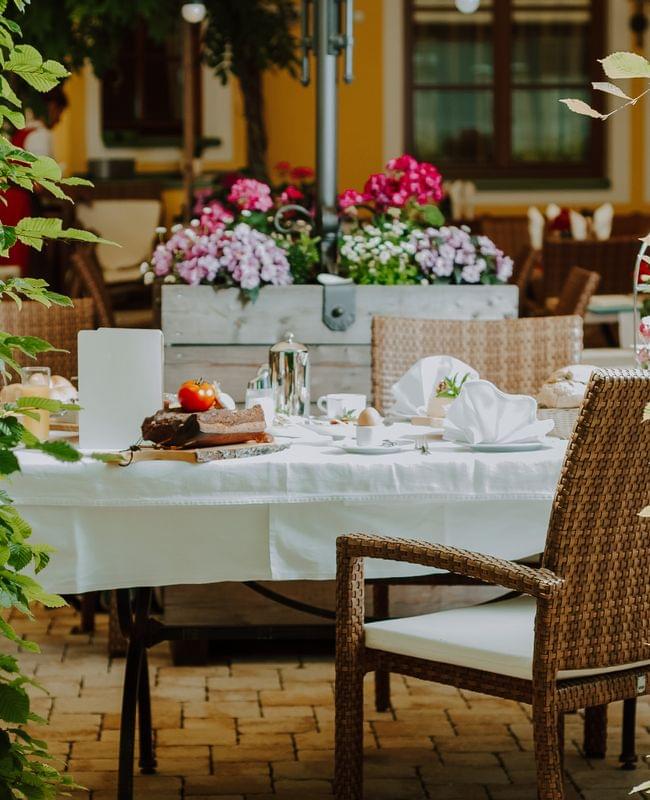 Restaurant with guest garden
a la carte under the open sky
Our guest garden offers space for 80 people. Here you can quench your thirst under our awning and enjoy regional dishes from the Salzburg region. On fresh evenings there is the possibility to heat the terrace with infrared lamps.
The guest garden is open from May - October. In winter there is the possibility to enjoy mulled wine and chestnuts on pre-order.
The guest garden is open from May - October.
The guest garden is very popular with our guests as well as the locals.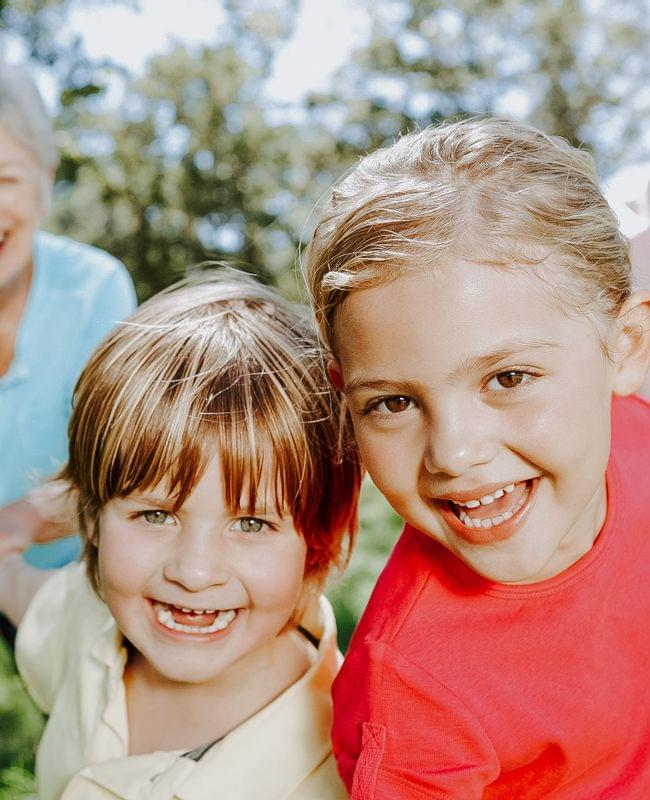 Aguesthouse with playground
Family-friendly restaurant
Children are welcome in our restaurant
We, at the family-friendly Hotel Brückenwirt, attach great importance to ensuring that even the youngest guests are well looked after. In order to cater to the wishes of children, we have specially compiled a children's menu according to the most popular children's dishes. So that the children don't have to wait long, they are always served first.
In order to shorten the waiting time nevertheless, there is a children's playground with swing next to the sunny terrace in summer. In addition, our service staff always have pens and motifs to draw with. We are also happy to provide high chairs
Enjoy the communal meal in the child-friendly a la carte restaurant of the Hotel Brückenwirt.
Festivals must be celebrated as they fall!
Special occasion restaurant
A popular location
Where is a good restaurant with Austrian cuisine?
You are still looking for a cosy restaurant for your celebration? People regularly get together at the Brückenwirt to celebrate special moments. Enjoy the products from the region and celebrate the Pongau food culture.
Our terrace invites you to relax in the summer. This is covered if required and there are heating lamps at all pillars.
Reserve a table for
Father's Day
Mother's Day
the Baptism of your child
Christmas Party
Reserve now by calling +43-6412-4259-0 or via e-mail info@hotel-brueckenwirt.at.,
Welches gute Restaurant bietet österreichischer Küche?
Welche sind die beliebtesten Restaurants in St. Johann im Pongau?
Wo kann man ein Mittagsmenü essen in St. Johann im Pongau?
Wo kann man in St. Johann gut a la carte essen gehen?