Arrival
To St. Johann im Pongau
Your journey to St. Johann is straightforward and simple.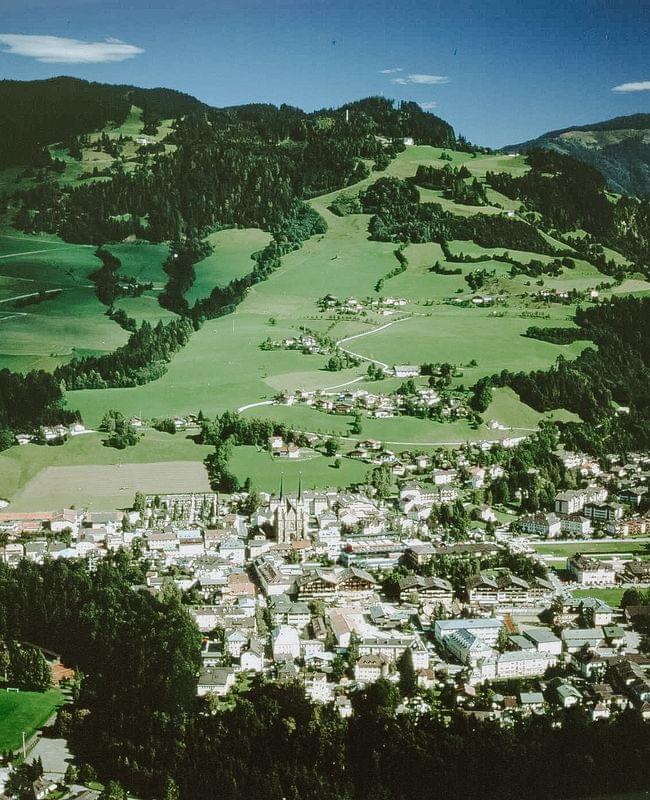 By car, plane or train
Find the best connection for your journey to St. Johann im Pongau.
Car
From the directions Munich/Vienna - Salzburg and Villach. From Salzburg on the A10 Tauern motorway, drive south in the direction of Villach for approx. 55 km until you reach the Bischofshofen/St. Johann/Gasteinertal/Innsbruck exit. Then take the B311 main road for another 5 km until you reach the entrance to St. Johann. Enter the town and pass the railway subway. Before the bridge, turn right into Industriestaße - drive past the railway station to the next bridge. Cross this bridge and turn left to find your holiday destination, the Hotel Brückenwirt.
Please note that toll stickers are compulsory on Austrian motorways and motorways. You can get the toll sticker at the border crossings and in tobacconists.
Airplane
The closest airport to St. Johann is Salzburg (60 km). Your Hotel Brückenwirt will be happy to organise a transfer from Salzburg and Munich airports (220 km) on request. If you would like a shuttle service, please contact the Brückenwirt team.
Train
Your holiday destination St. Johann im Pongau is optimally connected to the international railway network. Your Hotel Brückenwirt is within walking distance of the St. Johann railway station. Here you will find all connections of the Deutsche Bahn and the Austrian Federal Railways.